---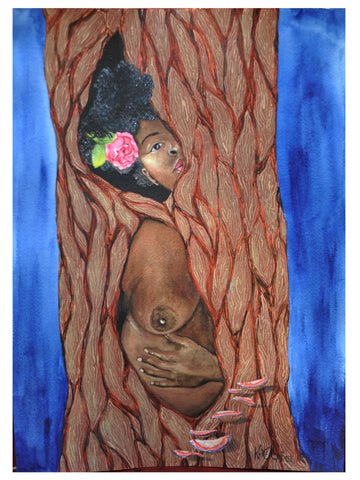 Tree Mother, Nastashia-hand signed giclee print-12X16"
Shop Katie Guinn
---
Each print is hand signed and numbered.

The Tree Mother, Nastashia painting is printed on archival Moab entrada rag paper, 100% cotton, 290gsm with archival inks. Basically, this is a very fancy print.
Nastashia is wrapped in fine tissue paper (to save plastic from being used) to ensure protecting her, and she is stacked between two layers of cardboard on either side to protect from bending.

Please allow 2-3 weeks for the printing process. This is the first batch as of October 1st, 2021.

This print measures 12X16 inches, with a small white border.
Edition Amount: 100

Permission must be granted to copy all or part of this art work. This art work may not be sold, duplicated on other websites, incorporated in commercial products, or used for promotional purposes in any manner without my express written permission.

---
More from this collection